Promita Bedi Age, Death, Boyfriend, Husband, Children, Family, Biography & More
Quick Info→
Death Date: 18/08/1998
Age: 49 Years
Death Cause: Died In The Malpa Landslide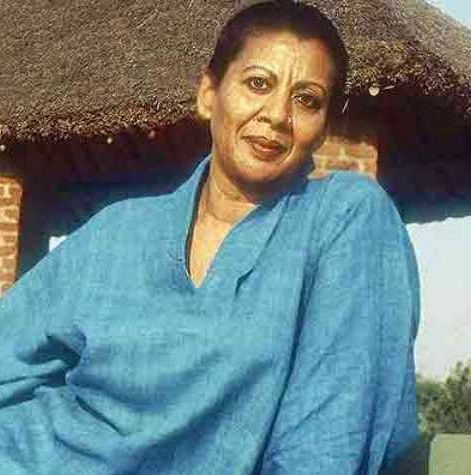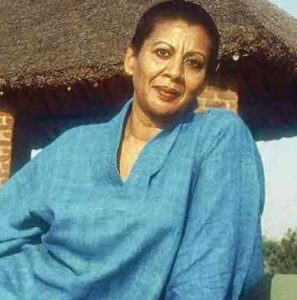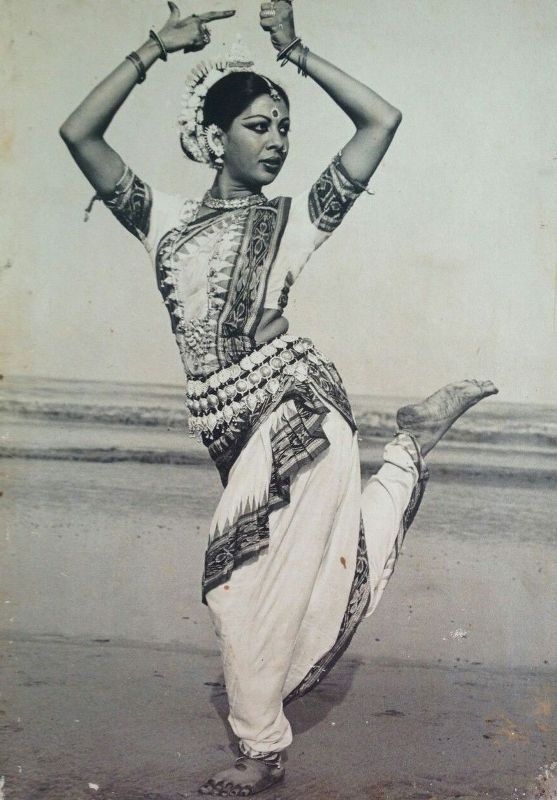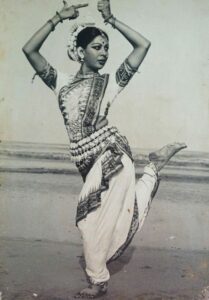 Some Lesser Known Facts About Protima Bedi
Protima Bedi was an Indian model and a renowned Odissi dancer. Protima is known for being the founder of Nrityagram, a dance school situated in Hesaraghatta, Bengaluru. On 18 August 1998, she died in the Malpa landslide, near Pithoragarh, on her way to the Kailash-Mansarovar.
Protima's father was against her decision of choosing modelling as a career. One day, Protima's father saw her picture on the front page of The Times of India newspaper, modelling for Bombay Dyeing in a night dress. Her father slapped her and later, Protima left her father's house and moved to Mumbai.
In an interview, Protima recalled an incident where she was declared dead but after a few minutes, she was found alive. Further, she said,


As a child, I once polished off a whole box of laxative chocolates and then proceeded to literally shit my guts out. I lost all body fluids and went into a deep coma.

The doctor pronounced me dead and they made arrangements for my cremation. Just then my mother noticed a flicker in my eyelid and proceeded to revive me. I'm thus that rare person who has her own death certificate."
Protima started her career as a model, and within a few months, she established herself as a successful model with her bold photoshoots.
After eight years of marriage, Protima got legally divorced from her husband Kabir Bedi in 1977. The reason behind their separation was her husband's extramarital affair with Parveen Babi. In an interview, Kabir talked about his broken marriage and said,


Our open marriage may have seemed like a good idea at first. In the end, it only caused me greater anxiety. It had led to a lack of intimacy between us.

I didn't feel the love that I wanted, the caring and sharing I needed. Nor was I able to give it. The old magic had gone. I was feeling alone, empty and dejected.
Protima left her career as a model and opted to become a dancer. She was on her way to a fashion show, but somehow accidentally entered Bhulabhai Memorial Institute, where she saw Shri Kelucharan Mahapatra performing the Odissi dance to his students.
As soon as Protima started training for Odissi dance from her guru Shri Kelucharan Mahapatra, she decided to take a break from her family and changed her name to Protima Gauri. In an interview, she talked about the reason for changing her name and said,


I decided to take some kind of sanyas from the city life, my profession and children. I just wanted a name that didn't belong to my father or husband"

Hideout, Mumbai's first disco was founded by Protima Bedi.
Protima started her own dance school at Prithvi Theatre in Juhu, Mumbai.
On 11 May 1990, Promita started a free dance school, Nrityagram, which was based on the principles of the ancient gurukul system of learning, where students and teachers lived together under the same roof as a family. The dance school was inaugurated by then Prime Minister of India, Vishwanath Pratap Singh.
In 1994, Protima began an annual dance-music festival, Vasanthabba in which dancers, artists, and performers from all across the country gathered to perform for the event. After her death, in 1999, various dancers and musicians gathered and performed for free to pay tribute to Promita Bedi.
Protima's son, Siddharth Bedi, was diagnosed with schizophrenia while studying at Carnegie Mellon University, Pittsburgh, Pennsylvania.
Protima shaved her head and disposed of all her material belongings after her son, Siddharth Bedi, died of suicide in 1997. Her daughter, Pooja Bedi, in an interview, talked about his younger brother's death and said,


His being diagnosed with schizophrenia and his suicide in 1997 left my life changed forever. He was a, sensitive, caring, gentle and witty person. He was amazingly bright too, and had graduated from Carnegie Mellon University with Honours. The void of his death and subsequently my mother's death in 1998 is something I can never fill."
Protima, on 12 August 1998, left for a 33-day trek to Mansarovar. On 18 August 1998, she died in a landslide, while on a pilgrimage to Kailash Mansarovar. Later, her remains and belongings were retrieved in Malpa village along the Indo-Tibet border. Pooja Bedi, in her mother's autobiography, wrote,


She had always wanted to die one with nature and used to wince at the thought of dying a common, painful death and being burned in some soulless crematorium. Well, I guess she had her way even in death."
Pooja Bedi, daughter of Promita Bedi, published her autobiography 'Timepass: The Memoirs of Protima Bedi,' which was based on her mother's letters and journals.