Download A Compelling Thriller Ends Poorly Movie Download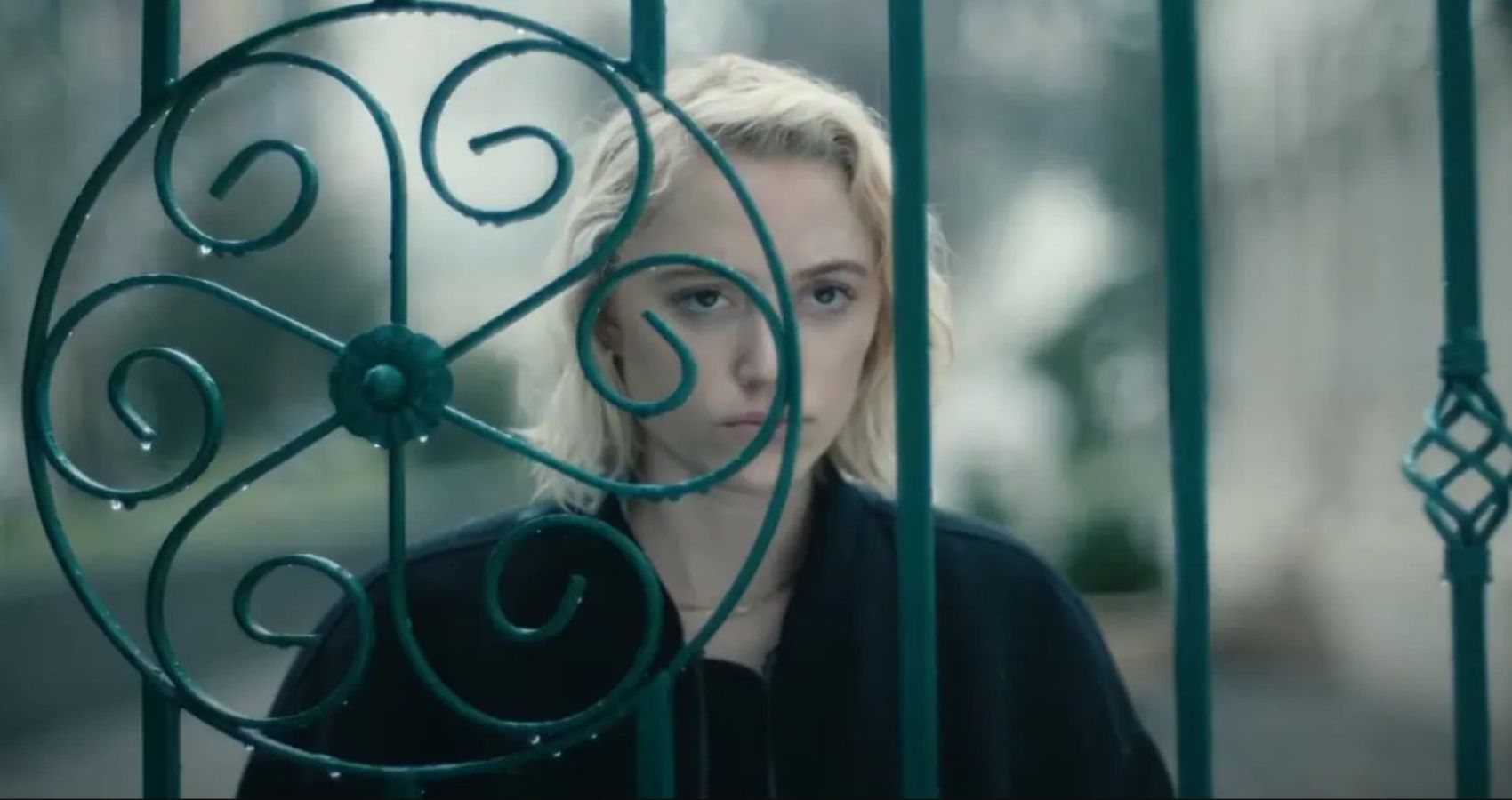 A young wife in a foreign city fears that a creepy neighbor is stalking her. Watcher is a dark and atmospheric thriller steeped in uncertainty. The protagonist succumbs to paranoia in her isolation. Her husband is always at work. She's stuck to her own devices in a strange and unfamiliar place. Does the shadowy figure at the window know her every move? Are those footsteps behind her? The narrative uses fear as a dagger that slowly twists. The watcher will have you hooked until an utterly disappointing climax. It devolves to predictability after a superb initial set-up.
Julia (Maika Monroe) moves to Bucharest, Romania, with her husband, Francis (Karl Glusman). He returns to his home country after getting a promotion. They settle into a spacious apartment in an old building. Julia doesn't know the language. She tries to learn while home alone during the day. Julia notices that a man (Burn Gorman) who lives across the street is always looking at her window. Meanwhile, the city is already tense due to a series of unsolved murders. Four women have been brutally killed in a grisly manner.
Julia continues to be unnerved by the neighbour's constant watching. She's stunned when he starts to follow her. Francis tries to help her resolve the situation. Julia feels he doesn't believe her. Julia's apprehension grows as she investigates her perceived stalker further. Francis offers a different viewpoint. She's letting her imagination run wild. Julia wonders if she's being irrational. Could she be jumping to conclusions? Or is she in the crosshairs of a sinister figure?
Related: Eiffel Review: A Gorgeous French Period Romance
Chloe Okuno's Feature Film Debut
Writer/director Chloe Okuno channels Hitchcock in her feature film debut. Most of the action takes place in the apartment. Julia struggles with her loneliness. The man across the street becomes an ominous presence. Every knock at the door makes her jump. Her inability to communicate effectively increases the tension. Okuno makes great use of shadows, light, and subtle noises. You can sense the dread building as the story progresses.
Monroe carries the film with her performance. Everything is seen from Julia's point of view. The character tries to make the best of an uncomfortable situation. She's in Bucharest to support her husband's career but becomes the odd woman out with his co-workers. Several scenes have no dialogue. Julia's realization that something is wrong happens in quiet. Monroe's reactions are critical to the rising action. This is especially important when Julia decides to turn the tables on the mysterious figure.
Emmy-nominated composer Nathan Halpern (The Rider, Swallow) deserves sizable credit for establishing a suspenseful mood. His score is a vital component of Julia's emotional descent. Halpern's notes linger as her anxiety increases. The music then picks up speed as the second act takes shape. Julia's resolve is accompanied by a noticeable change in tempo. Halpern adds pressure at key moments.
Watcher has a deflating conclusion. The brilliance of the first two acts fizzles out. Okuno loses creative juice at the worst possible moment. It's not enough to tank the entire film but comes darn close. I had high expectations and was let down.
Watcher is a production of Image Nation Abu Dhabi, Spooky Pictures, AGC Studios, and Lost City. It will have a June 3rd theatrical release from IFC Midnight and Shudder.